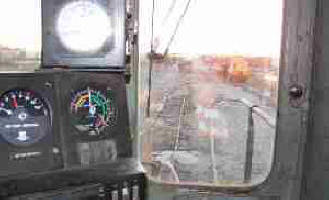 Prolonged and excessive whole body vibration (WBV) is considered a general physical stressor and has been associated with a variety of occupational health disorders, especially of the musculoskeletal system, the spine and lower back.
Two forms of vibration exposure relevant for acute or chronic occupational health problems are known: Whole-body vibration and segmental or hand-transmitted vibration. Long-term whole-body vibration stemming from engines and vehicles has been identified as an important mechanical stressor causing early and accelerated degenerative spine diseases, leading to back pain and prolapsed discs (<![if !supportFootnotes]>[i]<![endif]>,<![if !supportFootnotes]>[ii]<![endif]>,<![if !supportFootnotes]>[iii]<![endif]>,<![if !supportFootnotes]>[iv]<![endif]>).
Poor body posture, inadequate seat support and muscle fatigue have been described as co-factors in the pathogenesis of musculoskeletal disorders of the spine in operators/drivers. High prevalence of back pain, early degenerative changes of the spine and herniated lumbar disc problems have been consistently reported among vibration exposed occupational groups: tractor drivers, truckers and interstate bus drivers, crane or earth moving equipment operators and helicopter pilots. Also among operators of rail-vehicles (i.e., railroad and subway trains) with relatively low vertical but higher lateral vibration , and frequent high shocks (irregular vibration) the prevalence of back disorders appears to be high (<![if !supportFootnotes]>[v]<![endif]>,<![if !supportFootnotes]>[vi]<![endif]>).
<![if !supportEndnotes]>

---
<![endif]>
© 2004 - 2005, Occupational and Environmental Life Sciences, Albany, New York, USA. Last updated: 06/23/2005